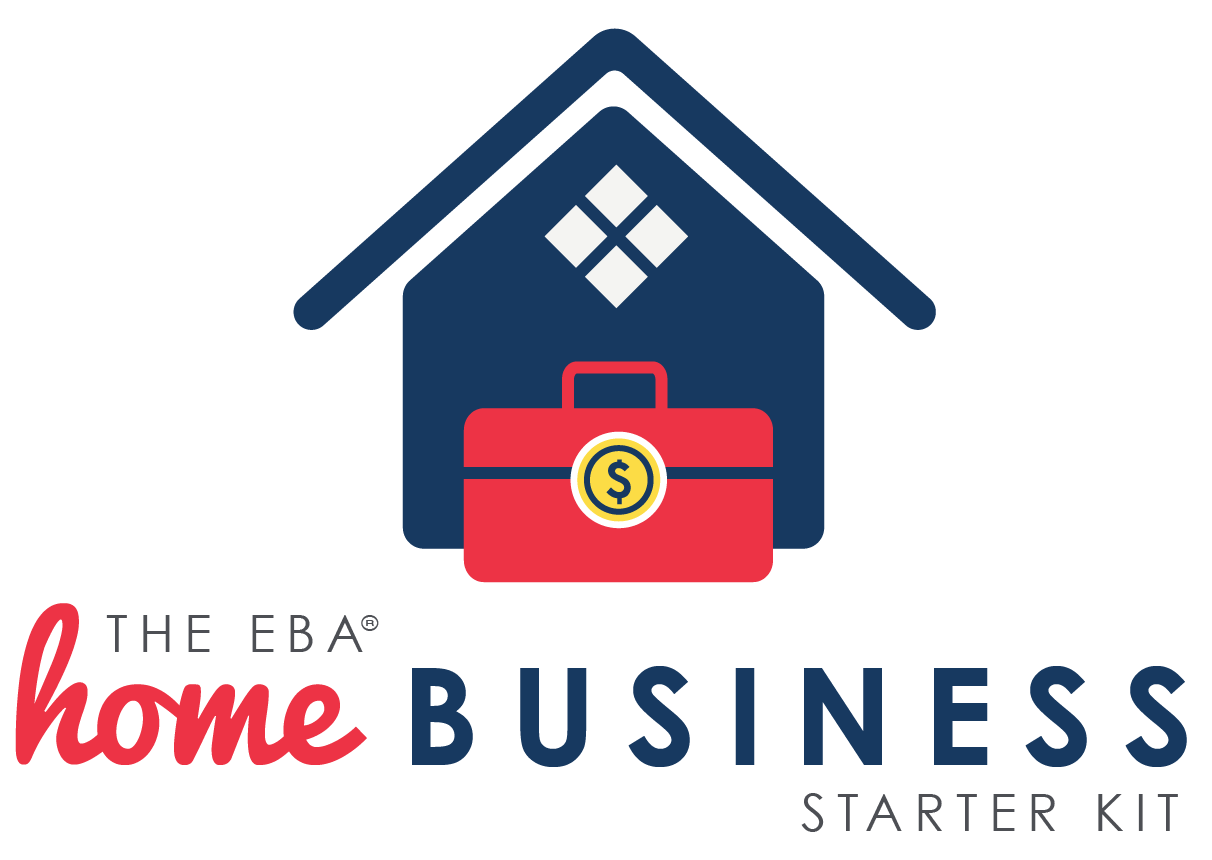 Believe it or not, that big goal of working from home or starting your own business that seems so unattainable right now is actually so much closer than you think!
The EBA® Home Business Starter Kit will show you, step-by-step, exactly how to set your new business up for success in just a few short days–everything from choosing your business idea to landing on a name to selecting a logo and setting up your new website and email accounts.
It's designed to make decision-making easy, and to help you avoid getting stuck, so that you can move on to the good stuff–actually making money at home!

Home Business Starter Kit features the following lessons and also comes with a course workbook:
LESSON 1: ARE YOU READY TO START A BUSINESS?
LESSON 2: WHAT WILL YOU SELL?
LESSON 3: HOW WILL YOU SELL IT?
LESSON 4: PICK A NAME FOR YOUR BUSINESS
LESSON 5: CHOOSE YOUR LOGO
LESSON 6: CHOOSE YOUR WEBSITE PLATFORM
LESSON 7: SET UP YOUR EMAIL
LESSON 8: ATTEND TO THE DETAILS
LESSON 9: GET TO KNOW YOUR AVATAR