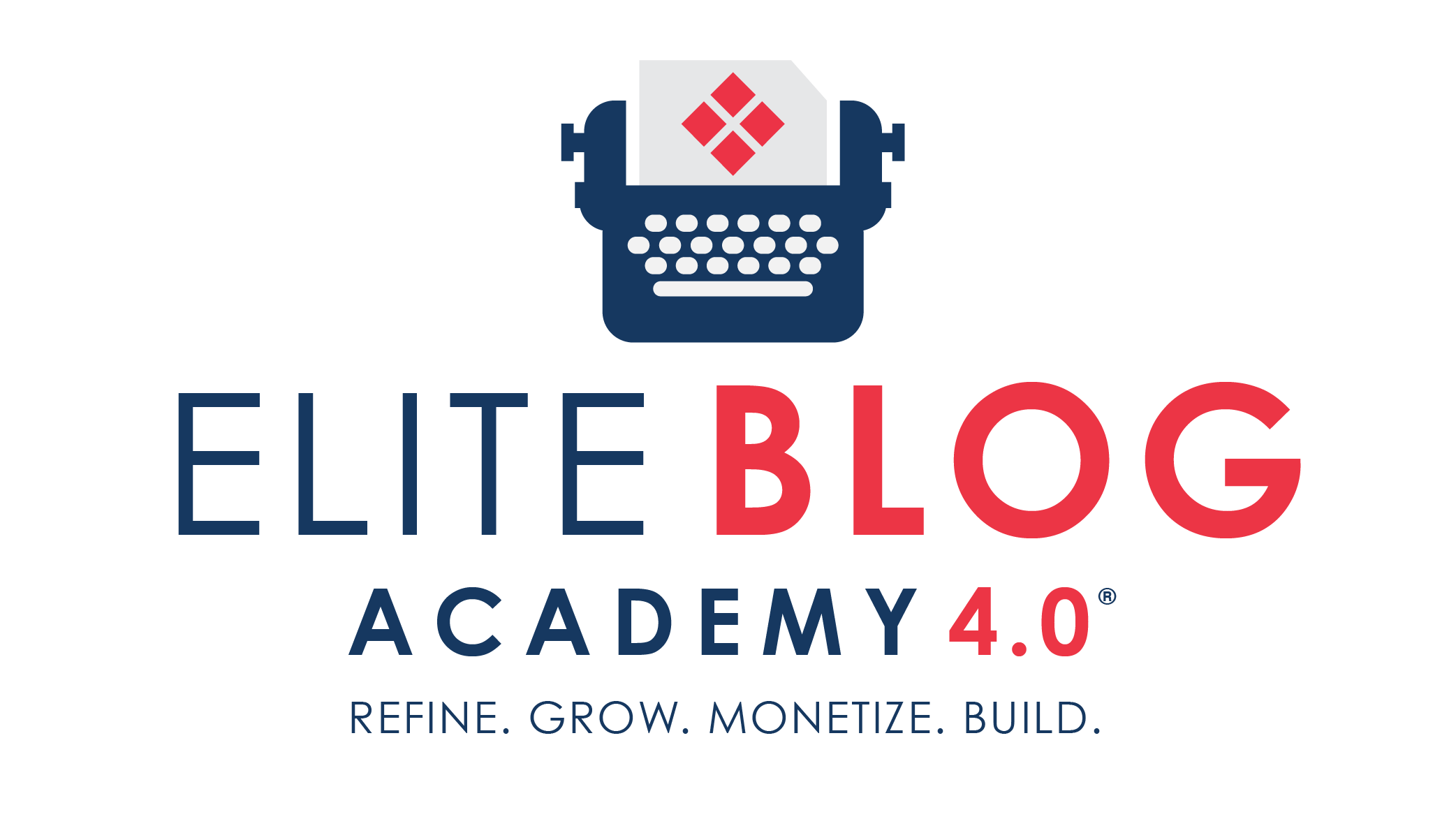 At Elite Blog Academy®, we believe that blogging doesn't have to be complicated. We've worked hard to figure out what works-and what doesn't-and to put together a plan that gives you everything you need for massive success (and nothing you don't).
Because let's face it-the problem with creating a successful, profitable blog isn't that there's not enough information out there, it's that there is way too much!
But that's exactly what makes EBA® so effective. From figuring out what to say to getting people to notice to earning an income from your efforts, we've pared it down to only the most important and game-changing details.
So whether you've only just started or are already established and ready to grow, Elite Blog Academy® will give you all the tools you need to refine your message, grow your traffic, monetize your platform, and build your business, and break it down into an easy-to-follow, methodical process that gets results.
"Elite Blog Academy® tuition was the BEST money I have ever spent."

Jennifer Marx

JenniferMaker.com
"I signed up and immediately knew it was the best thing I've ever spent money on."

Caroline Vencil

CarolineVencil.com
"EBA® is not magic, but magical things will happen when you do the work."

Tasha Agruso

Kaleidoscope Living
"We know without a shadow of a doubt we needed Elite Blog Academy to help us get there."

Talaat & Tai

His & Her Money
"Thanks to EBA®, I can spend my time doing the right things in the right order at the right time in order to continue moving my business forward."

David Cahill

Financial Superhero
"EBA® paved the way for me to build a platform, get a book deal, make a full time income and even allowed for my husband to quit his full time job!"

Kim Anderson

Thrifty Little Mom
"You'll be surprised at the results you'll make in just a couple of months."

David & John

Debt Free Guys
"Within 6 months of starting the class, my blog growth tripled."

Tania Griffis

Run To Radiance
"EBA® changed my life. Even if you are living paycheck to paycheck, it's worth it."

Rosemarie Groner

The Busy Budgeter
Frequently Asked Questions